The Lotus apartment is hidden just 10 meter away from the center.
Everything is within reach, yet the apartment is secluded, giving you the chance to relax, after a busy day. Stand-alone apartment with private garden.
"At the beginning there was nothing, but the swirling water of dark chaos, until a lotus flower rose above the water. The first ray of light shone upon the lotus and it opened up. The Sun god, the creator of life rose from the flower.
When the Sun sets, it hides in a lotus, as the flower opens up in the dawn, it releases the Sun again."
The Lotus apartment is the spring of life for lovers. It helps to get rid of everyday routines so that we can once again hear each other's voice and see the spark in our lover's eye. A hideaway, where you two can be as one again. A secluded apartment with a peaceful garden. Once you are refreshed, you can go outside, the riverside will always welcome you with a romantic sight.
Stand-alone apartment with a garden, you do not need to share.
Contactless check-in. You can be on your own from the start. You get a code and enter easily.
Fully equipped, self-contained kitchen
WIFI and breakfast are free of charge. Simple and convenient.
Sights 10m. Apartment 50m2. Garden 20m2.
Air conditioned and free Wi-Fi.
Peaceful hideaway in the heart of Szentendre.
Do you wish for a quiet evening in your garden or a night out in the hustle and bustle? It is up to you.
Upon arrival, we enter the apartment of painter Eleonora Ur and writer Zsigmond Sugar. They are in love with Szentendre and fond of walking on the winding cobblestones or by the riverside.
Eleonora Ur's batik art gallery and the Lotus apartment are adjoining, set next to each other, yet with completely separate entrances. The gallery is open on weekdays from 10:00 to 16:00, where writer Zsigmond Sugar welcomes the visitors. You can meet the painter if you take part in a batik workshop or ask her to be your guide in the galleries of Szentendre.
The time spent with your love is the water/spring of life. Eleonora and Zsigmond continuously seek the spots for a romantic weekend, places like the Lotus apartment.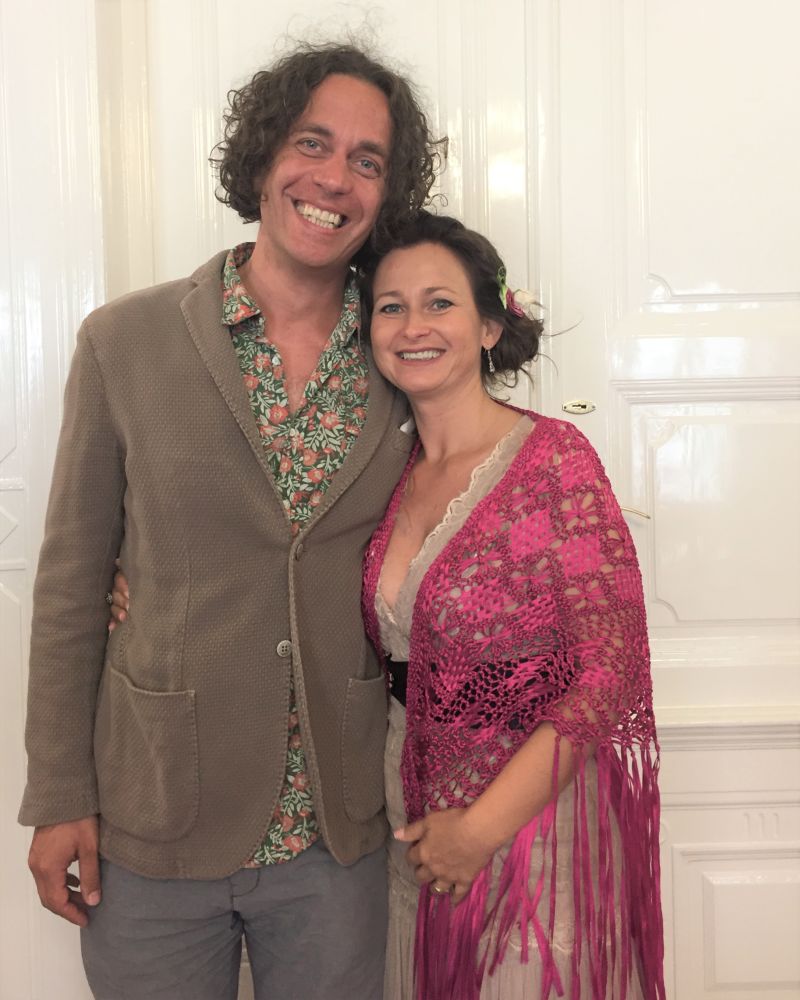 A romantic weekend with the family? It is possible, we got a sofa bed for the children.
About Szentendre
Szentendre the painters' town, and indeed you will find an art gallery on every corner. A bohemian town with colorful cafes by the winding river.
It is rewarding to get lost in the town's old quarter, this is the way to find your lookout point to marvel at the town and river at your foot. You can select from the wide variety of ever-changing contemporary and permanent famed exhibitions in the galleries. If you get tired of sightseeing, you are in the right spot, as there are a lot of restaurants and cafes to choose from.
Fancy going to a secluded small pub in the old quarter? Or feel for a busy restaurant by the riverside? Both are waiting for you.
A Truly Romantic Holiday.
It is only the two of you, nobody else.
A single apartment, all for you.
Ur Eleonóra Batik gallery
Szentendre, Dumtsa Jenő u. 15
Batik paintings, prints, and bags. A colorful escapade just steps from the apartment.
Margit Kovács Ceramics Museum
Szentendre, Vastagh György u. 1
An exceptional lifework that amazes us every time.
Béla Czóbel Museum
Szentendre, Templom tér 1
A vast collection of masterpieces at the top of the town comes with a panoramic view.
The Painter's dream.
Original artworks on the wall and in the adjacent gallery.
You can enjoy the creation of your own artwork with the help of the artist.
Batik workshop only for you.
FOODS
Our Favourites
Breakfast served by the riverside in Café Christine just 5 minutes walking distance away.
The choice of three breakfast types are available.
II. menu
Vienna sausage with baguette, butter and vegetables.
III. menu
Scrambled eggs with two toppings (onion/mushroom/cheese/sausage/bacon), baguette, butter and vegetables.
Each menu comes with a choice of coffee or hot chocolate or fresh orange juice.
Breakfast can be asked to be gluten or lactose free.
Do not plan ahead, life is a whistle. Forget the map, get lost in this picturesque city.
ACTIVITIES
Contact us if you want to take part in any of the following:
Batik workshop with Eleonora Ur
Are you interested in art? Would you like to try a two thousand year old technique? Come to the batik workshop and create freely!
3 hours | 45.000 HUF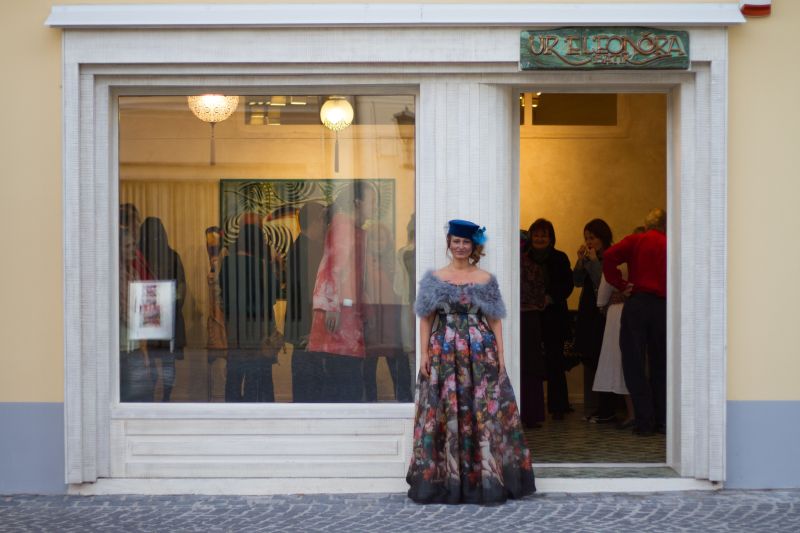 Guided exhibition at the Batik gallery
Guided tour in the only batik gallery in Hungary. Lecture on the history and techniques of batik, paintings.
1 hours | 15.000 HUF
Guided exhibitions in three museums of Szentendre
Art guide in 3 museums in Szentendre. We start at Ur Eleonora Batik Gallery.
3 hours | 45.000 HUF
And much more...
Horse-riding in Pilis with a trainer for experienced riders only
Fresh from the market (local vegetables, cheese, and perfect bread) 3 minutes from the apartment
Thai and Ayurveda massage close by
Trip to the mountains of the area (Pilis).
Our favourites: Lajos-forrás, Dera-szurdok, Rám-szakadék, Dobogókő
Dömörkapu Rengeteg - (Facebook)
V8 swimming pool and wellness - (Website)
Wiking Yacht Club - (Website)
Festivals and programs in Szentendre: www.szentendreprogram.hu
Contact
Contact us at one of the contacts below!
Phone
+36 30 531 5213
E-mail
lotusapartment.com@gmail.com
Adress
Kucsera Ferenc utca 10., 2000 – Szentendre, Hungary
Use the form below to contact us!