If any future restrictions related to the coronavirus epidemic make it impossible for you to use the accommodation due to legal restrictions, you can request a change to your booking for a later date or even a refund of the full amount paid.
Useful informations
for guests
Free parking
The apartment is in the very center of Szentendre, everything is within walking distance.
The parking is payable in our street (Kucsera Ferenc) between 8:00 am – 8:00 pm. Free after hours.
Free parking available at the local train station (P+R parking), which is 9 minutes by walking.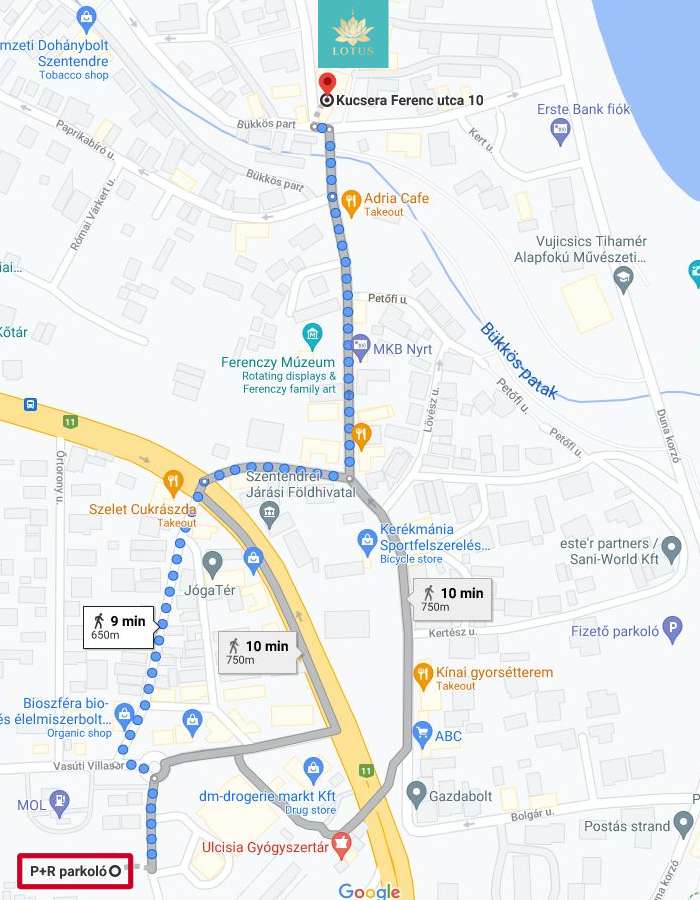 Walking to Café Christine (breakfast)
It is important that you bring the cards (1pcs per person each breakfast) with the Lotus sign to the restaurant and present it to the waiter at the start, otherwise the breakfast will not be free.
Breakfast is available between 8:00 – 11:00.